March 17, 2021
L'Arte del Gelato Gift Cards
The Taste of a perfect Gift – Introducing L'Arte del Gelato Gift Cards!
Giving a Gift Card is like offering thousands of different gifts to the one you love the most.
Ideal for parties, birthdays and special occasions, L'Arte del Gelato Gift Card can be used to purchase all of our products: gelato pints, cono and coppetta, affogati and brioches.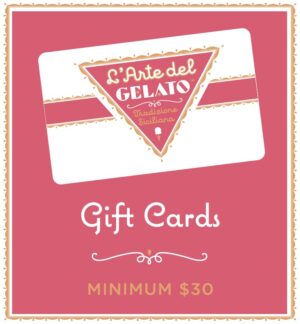 A Tailor-Made Gift
L'Arte del Gelato Gift Card can be filled with the amount you want, starting from a minimum of € 30. It is enclosed in an elegant envelope with a dedicated space to write your message.
Keep it simple!
L'Arte del Gelato Gift Card can be purchased at our Chelsea Market location, 75 Ninth Avenue New York NY 10011. It can be redeemed in any L'Arte del Gelato shop in Manhattan: see our venues here!
The Perfect Gift for your Employees!
Looking for ideas to reward your employees? Give a Gelato Gift Card!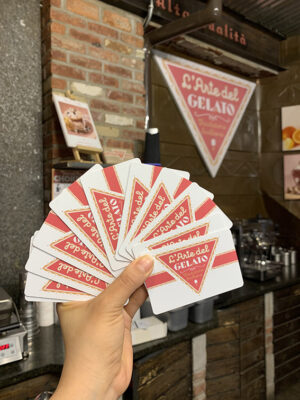 L'Arte del Gelato gift cards make the perfect gift for Family and Friends alike. A quick, simple way to share your passion for gelato with your loved ones!